<![if ! IE]> <![endif]> <![if IE]> <![endif]>
CACTUS present his new album "It picks ! "Key to the January 24, 2016

CACTUS gave a concert in the "Key" of Saint Germain en Laye Sunday, January 24, 2016 at 15H. CACTUS has presented its first album "It picks ! ".
Free admission.
Venue accessible to all.
Cultural Centre" La Clef "46 Rue de Mareil, 78100 Saint-Germain-en-Laye
Tel: 01 39 21 54 90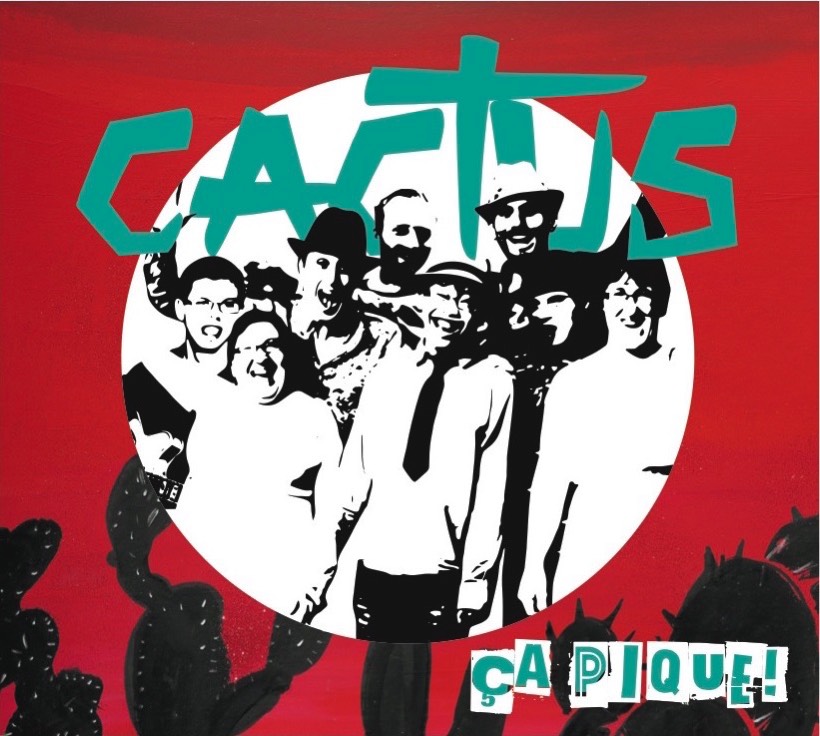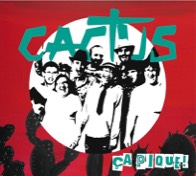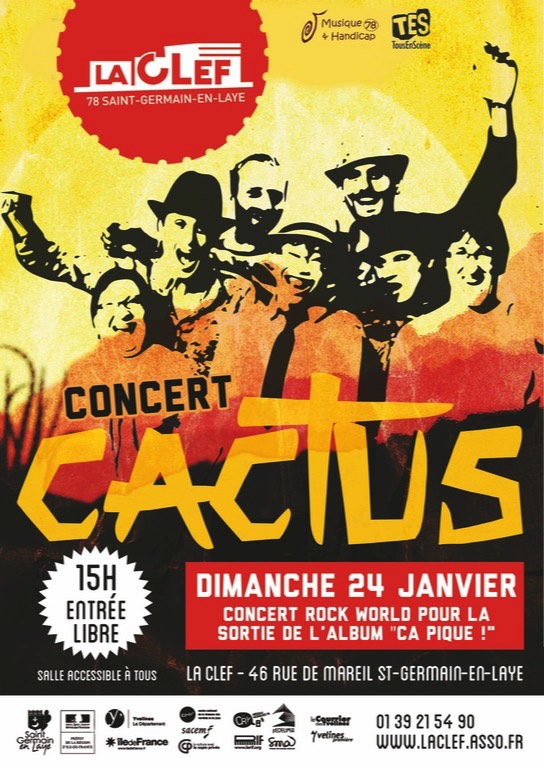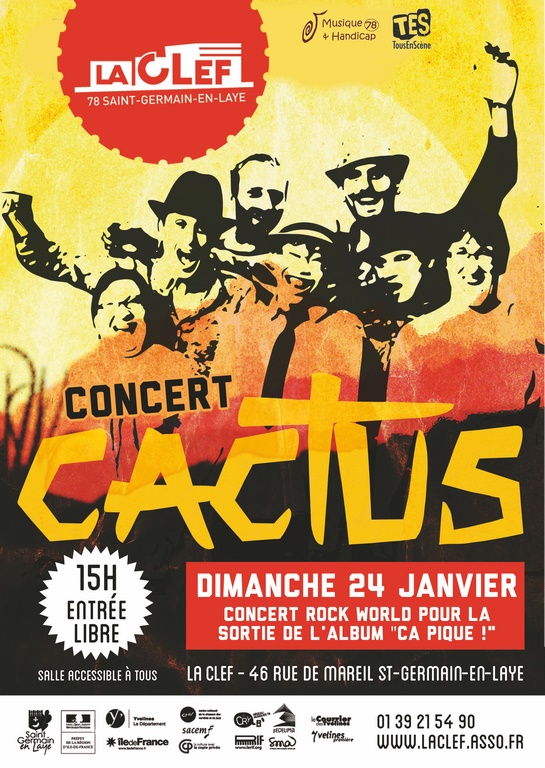 CACTUS: Music band with musicians in intellectual disabilities and valid musicians
CACTUS was born in 2010 from the encounter of talented musicians with disabilities in the context of workshops tailored Pecq conservatory. Soon has implemented a substantive work, to showcase the abilities of each, through an original and festive repertoire. CACTUS The musicians: Alexander (keyboards) has Williams syndrome, which confers amazing musical qualities: perfect pitch, faculty of improvisation ... Paul (percussion) has Down syndrome and developed a rhythmic fluency that allows it to adapt to musical contexts. Cecilia and Sophie sing, dance and clap percussion, with spirit and spontaneity! Romain (drums), Alexander (saxophone, guitar, vocals) and Michael (bass, vocals), professional musicians form the glue that allows the group to take full flight. CACTUS is regularly invited to play in the part of mixed arts festivals or undertaking awareness campaigns. CACTUS The first album of "It stings! "Showcases the music and musicians while keeping one hand fresh and unexpected linked to Handicap. Production of the album: association" All on Stage ". Rehearsals and concerts: association" Music & Handicap 78 ". Direction:
Michael Bougon
Drop Images Here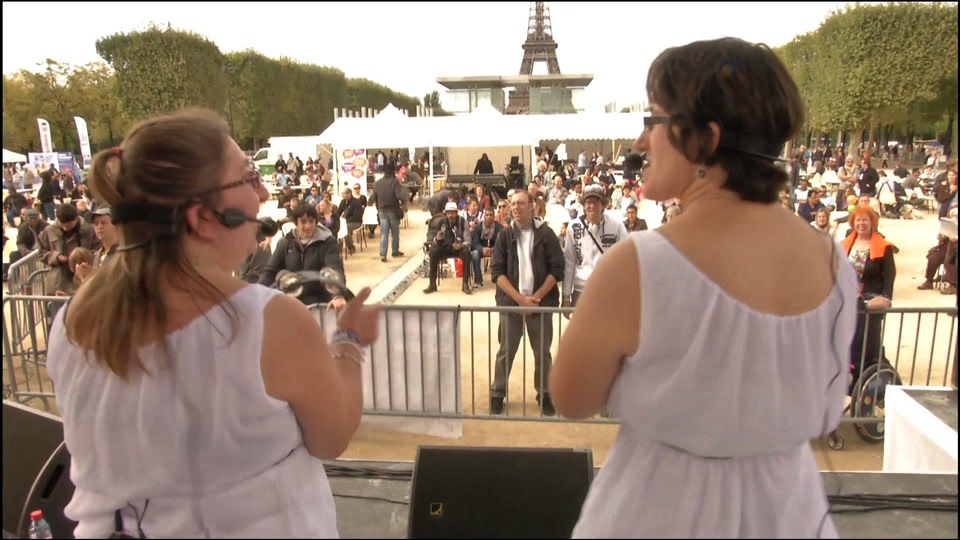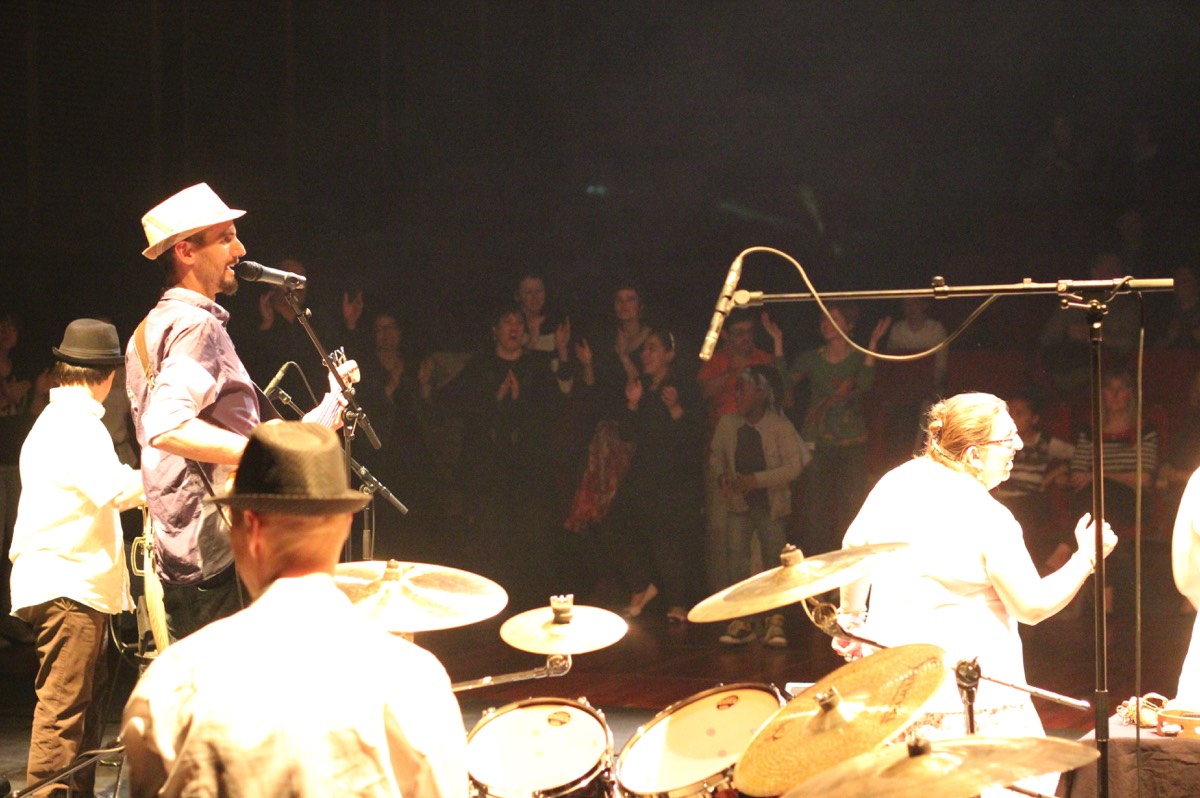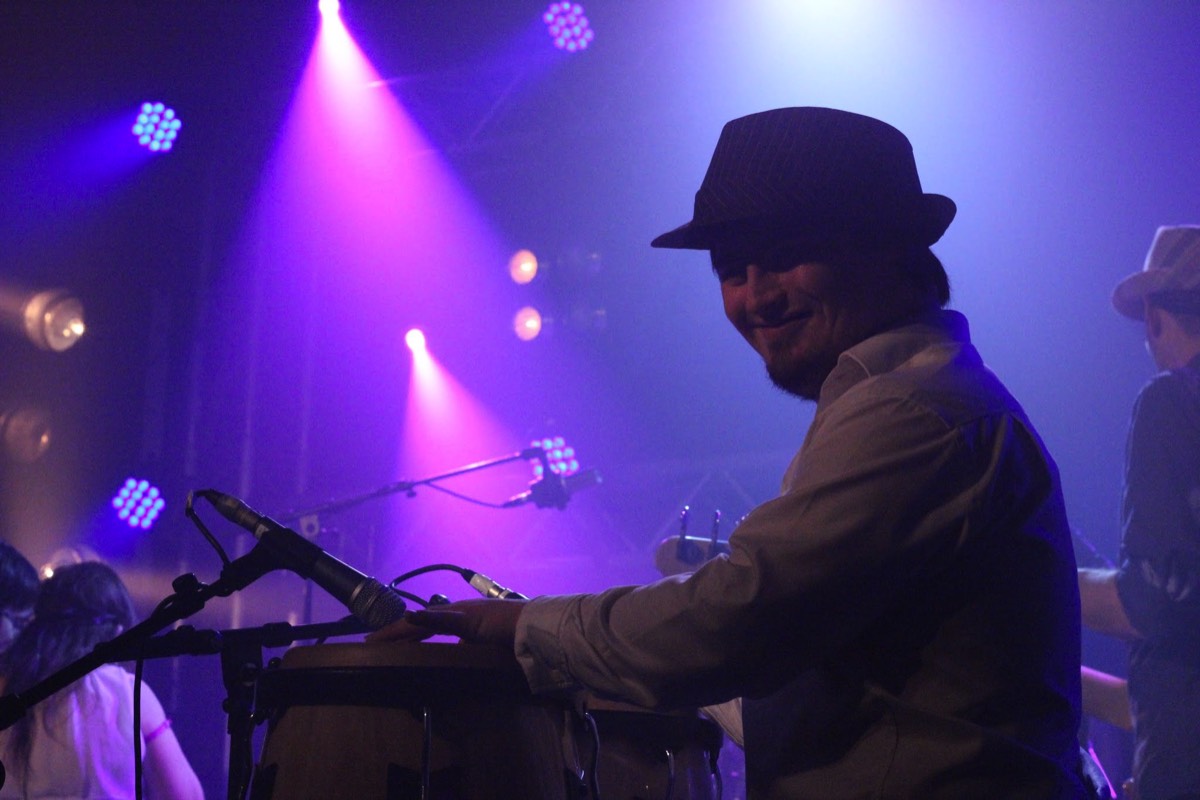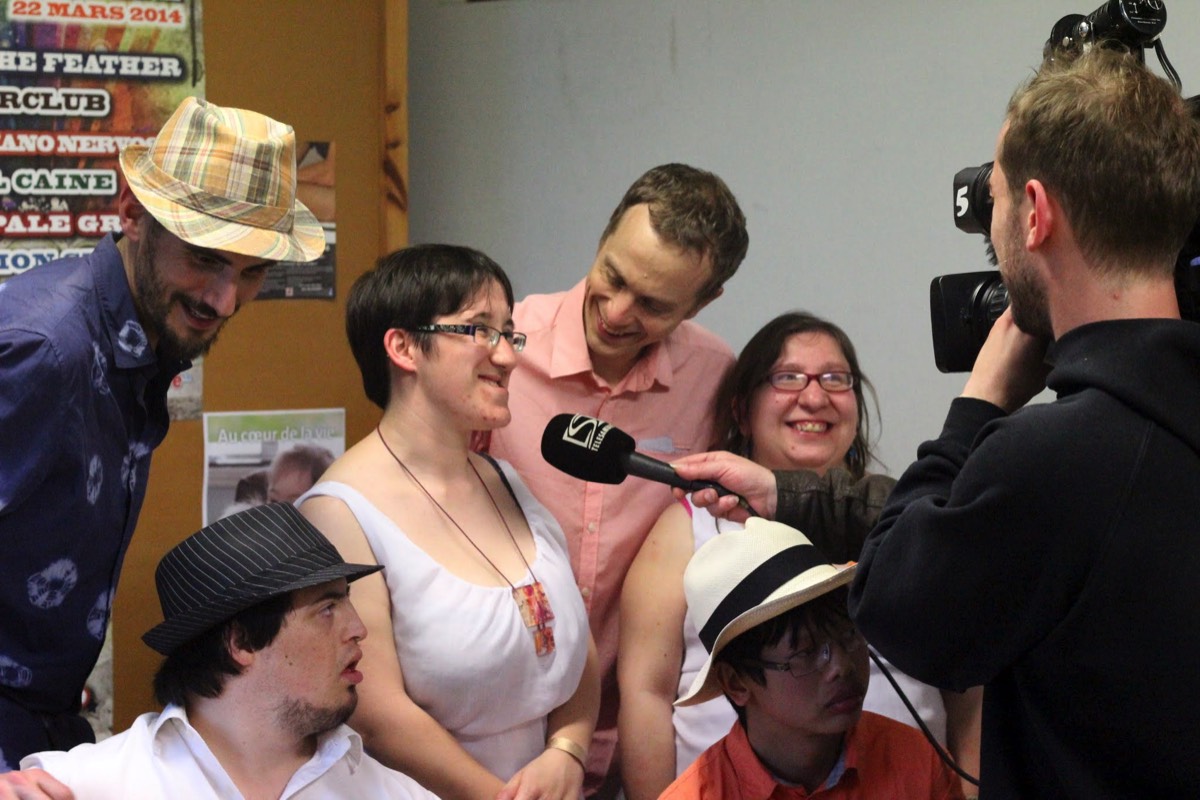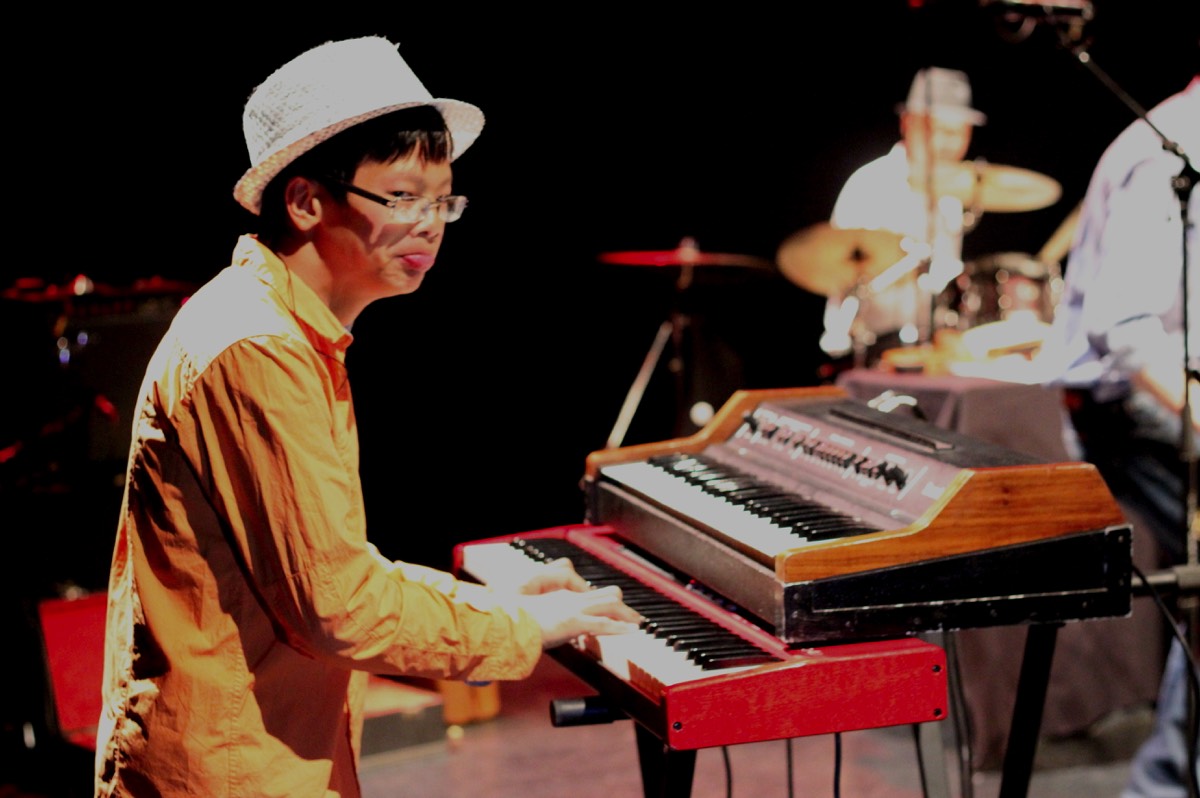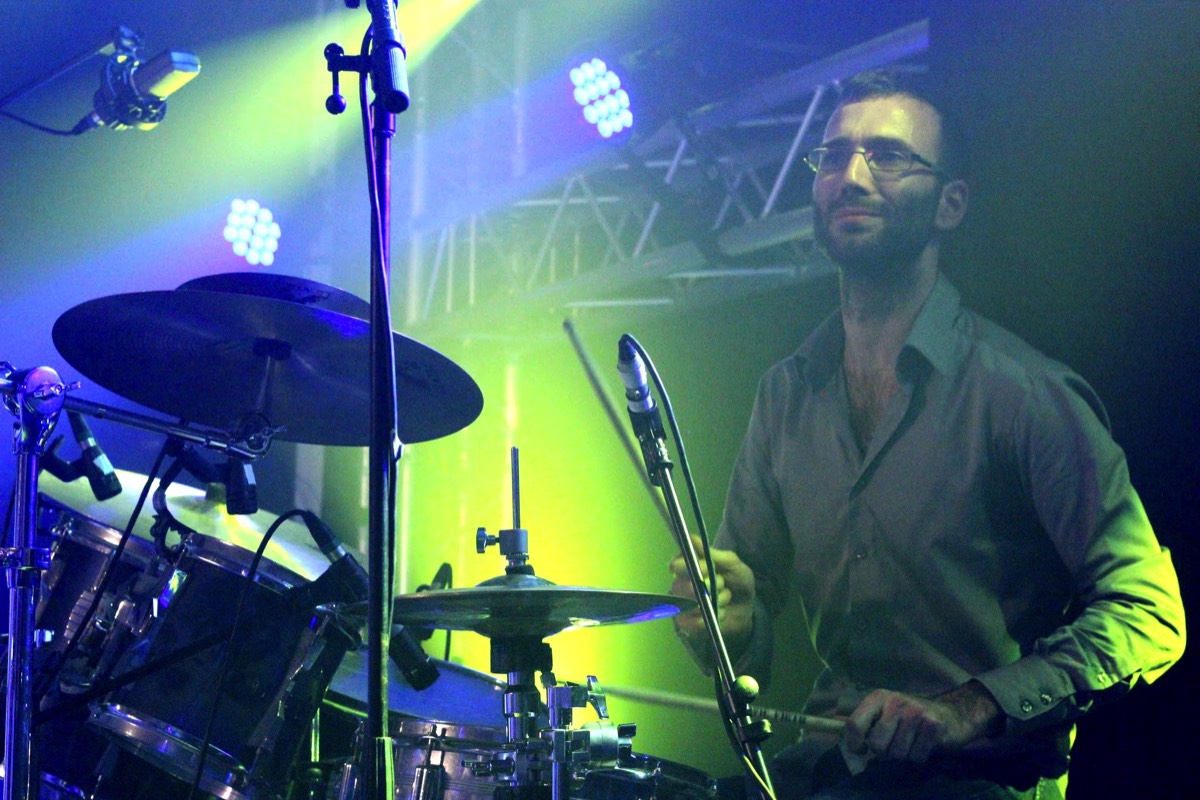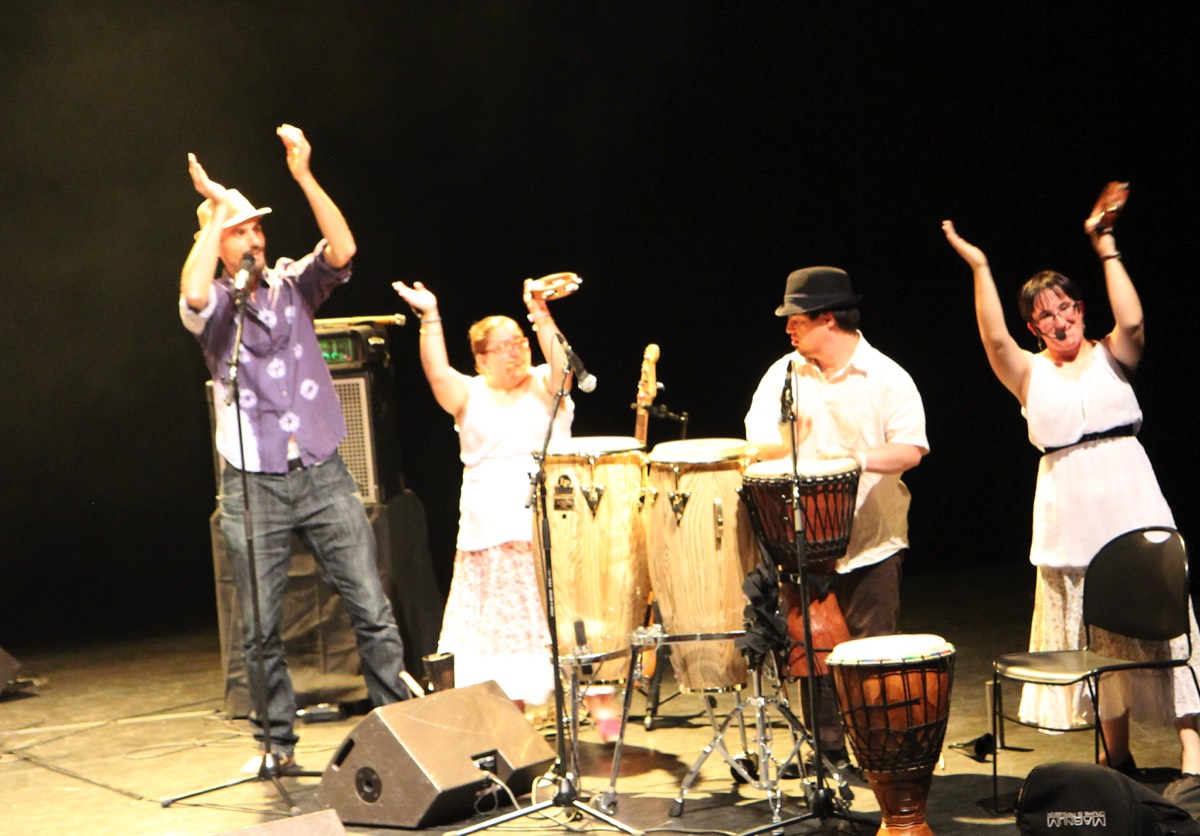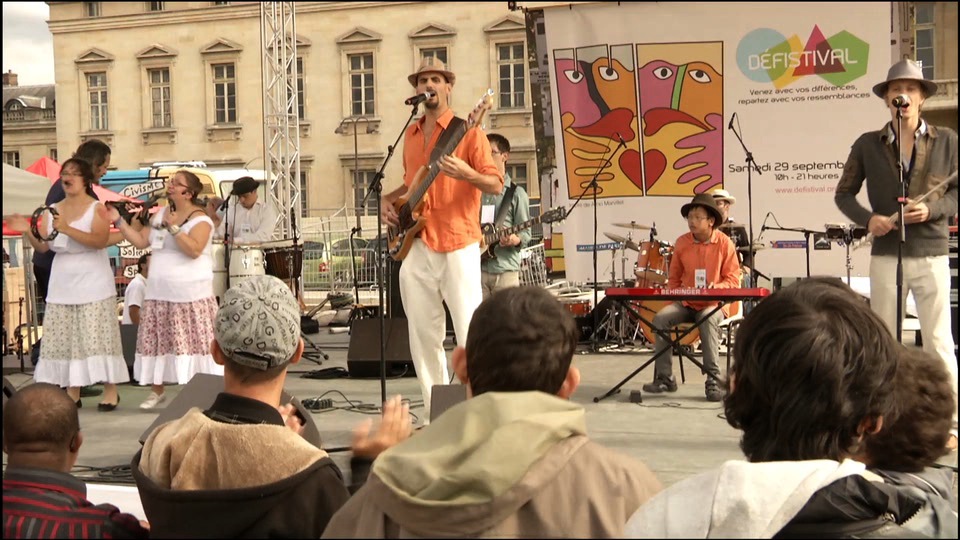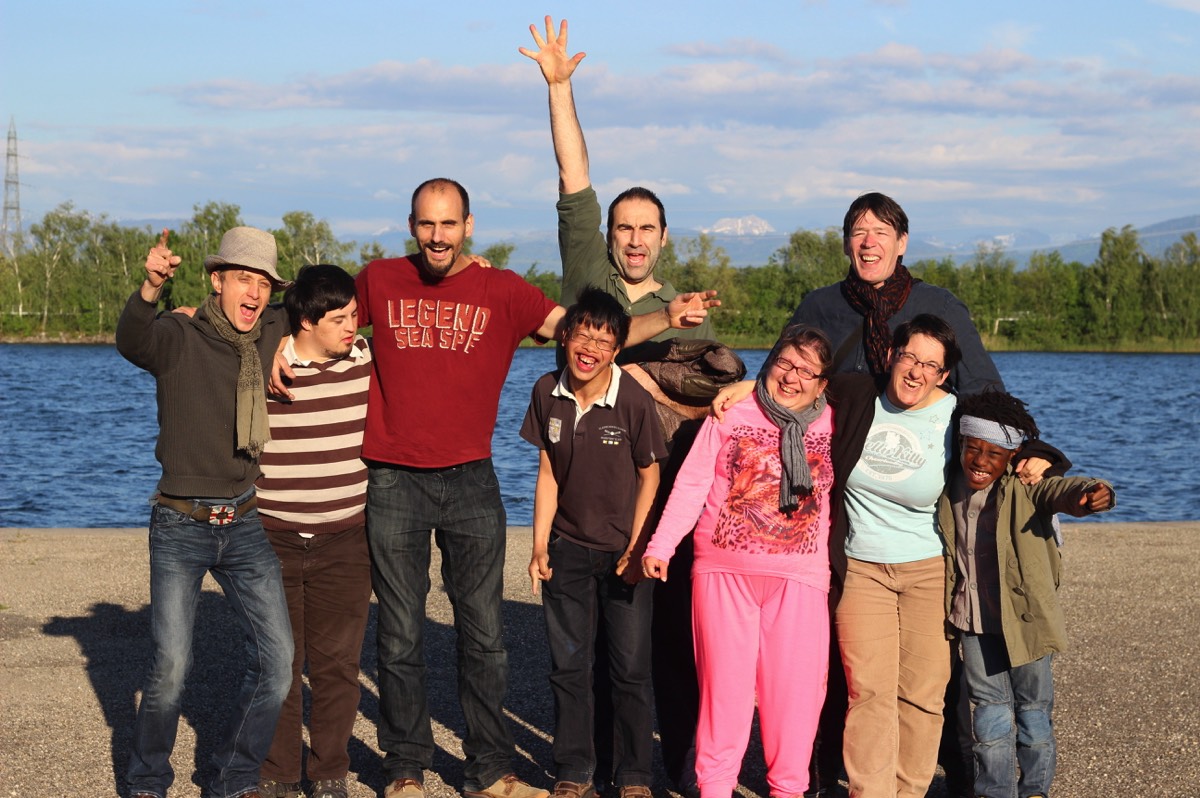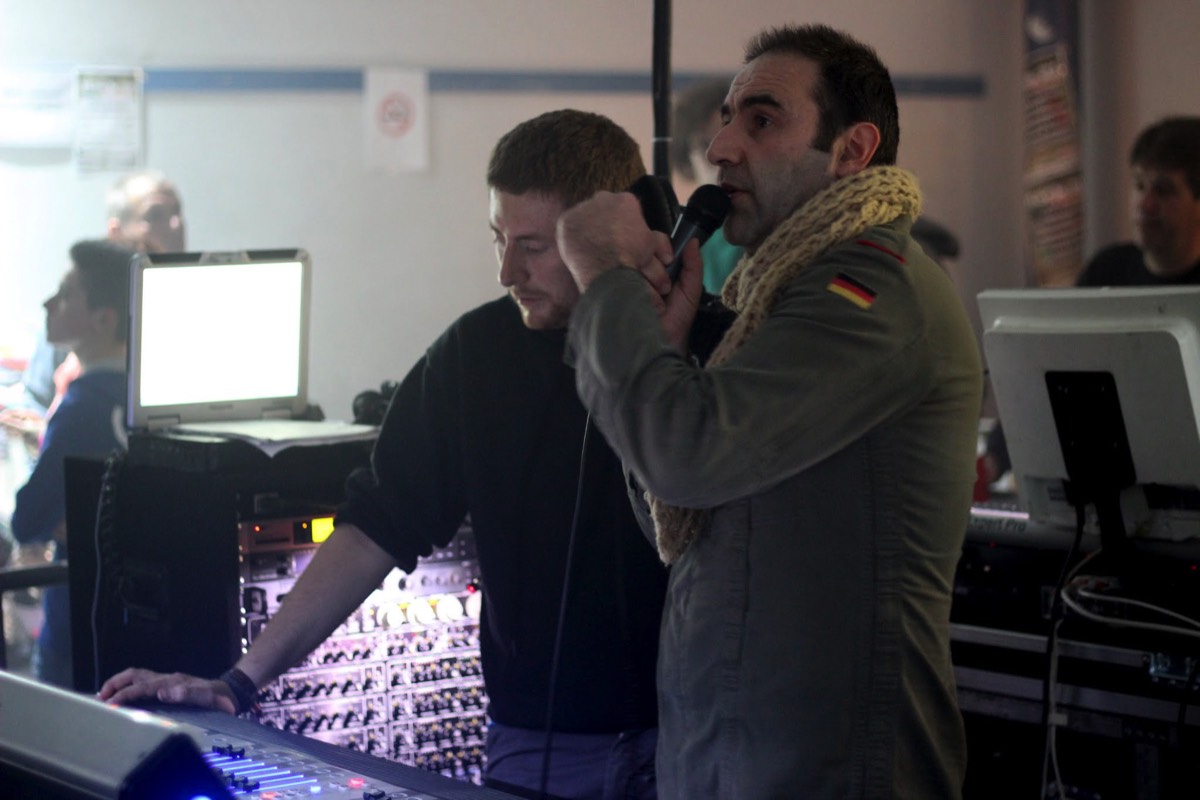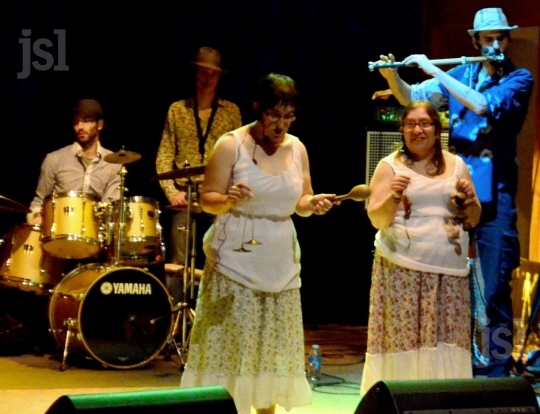 CACTUS: REPORT ON ARTE - band / Rock 21 festival in Belgium
CATUS: CONCERTS - "It picks ! "
Upcoming concerts:
June 4, 2016: z'artistes Festival, 17H in St Germain en Laye CONCERTS since 2010: January 2016: Concert for the release of the album "It stings! "To" Key "of St Germain en Laye December 2015: 50 years of the REIA in Garches, it is a challenge for high school motor October 2015: Symposium entitled" Disability - Game Industry "by the association the FRANCAS at Abbey Prémontrés (Pont a Mousson). February 2015: 5th "Biennial Disability" organized by UNAFORIS Metz. December 2014: Foyer of life MASS "house of Mary" in Poissy. November 2014: Biennial UNAFORIS (training organization for social work professions) in St Ouen acoustic formula (quartet). July 2014: passage on ARTE and another Belgian local chain documentary "Babel Express" recounting an artistic day in Belgium (with the passage of Cactus Rock festival at 21). June 2014: reduced training cocktail (quartet) on a Ship in Paris (200) for OCIRP - union pension institutions to protect the family against the risks of life. The OCIRP is also the founder of Price: Economic actors & Handicap. May 2014: Closing of the 3rd Culture & Handicap festival organized by AGITH Divonne les Bains, March 2014 - 21 Rock Festival in Mont Sainte Genevieve, BELGIUM, for World day of Trisomy 21. Focus on the Cactus group by the Arte TV channel for a documentary on the cultural activity in Belgium (July 2014 release). Regional Institute of Social Work Montrouge (concert organized by the BDE to students and educators ...). Foyer "Le Point du Jour" in Conflans Sainte Honorine, IMPro Chatou (old school of Alexander), concert for families. day Workshop Montceau les Mines, Burgundy (awareness campaign) . DEFESTIVAL, Paris, the Champs de Mars. sensibilsation Campaign "Handifac" CROUS of Versailles. open days at Versailles (MH78 by association) North Agricole in Dunkirk (outreach staff). CROUS Versailles. CROUS St Quentin en Yvelines. INSEAD in Fontainebleau (engineering school). Carnot home Rambouillet Foyer of life in Croissy sur Seine. porchefontaine Cultural Center in Versailles ... Cactus recommends the jazz band Paris Sunny Afternoon, and you said "See you soon"!
CACTUS : Listen to the album « It picks ! »